Looking for a waterproof brow pen that can provide you with your dream brow look? Meet Nanobrow Microblading Pen – a unique option for any demanding woman.
No more wondering which brow pen to choose! It's time for a unique alternative to microblading. The effects you can achieve with this brow pen can exceed your wildest expectations.
From now on, your brow makeup won't take much time, and thanks to the convenient applicator, it can finally become a pure pleasure!
What is microblading?
Microblading is a technique of semi-permanent brow makeup, which involves depositing pigment under the skin using a special tool. It ensures all the gaps or sparse areas are filled in. It has a lot of supporters, but there are many women who, for various reasons, are not keen or afraid of the microblading procedure. It's undoubtedly painful and expensive and involves a risk of complications, such as pigment migration.
So is there a good alternative to microblading? Yes – it's the waterproof Nanobrow Microblading Pen!
Nanobrow Microblading Pen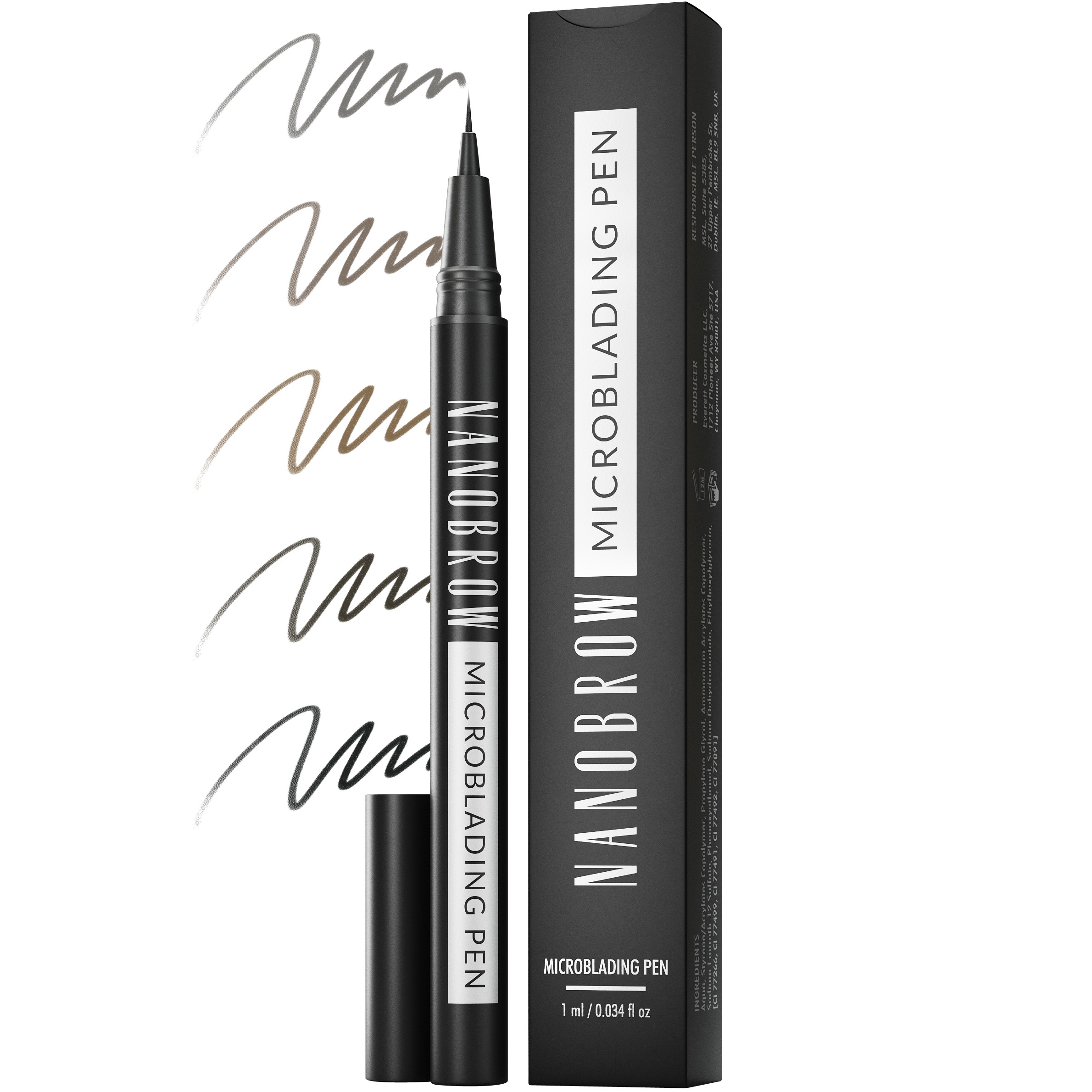 Product available in colors:
Nanobrow Microblading Pen – a safe solution for every woman
Nanobrow Microblading Pen is a safe brow pen that can be used even by owners of sensitive skin. Unlike the microblading procedure, the application of the eyebrow pen from Nanobrow is not painful at all. Apart from that, you can create different effects every day – depending on your needs and preferences.
The microblading-like brow pen from Nanobrow does not rub wear or smudge, so there will be no need for any touch-ups during the day.
How to apply Nanobrow Microblading Pen?
This eyebrow pen is extremely easy to use and anyone can undoubtedly handle its application.
All you need is to fill in the desired hair area with short strokes – the lines you draw will be super thin, ensuring a natural effect every time!
If you want a stronger effect, you can simply add more hair-like strokes.
The Nanobrow brow pen makes your brows look:
visually thicker and ultimately voluminous,
naturally defined without the overdrawn effect,
each brow hair is precisely defined thanks to the precision applicator inspired by the microblading technique,
set in place for the whole day,
free of any gaps or sparse areas.
Where to buy Nanobrow Microblading Pen? What are the reviews concerning its performance?
AVAILABILITY: www.nanobrow.us and regular beauty stores
OPINIONS: You can find loads of online reviews of the Nanobrow brow pen. Women rate it highly for its remarkable wearability and confirm that the effects it provides are truly similar to those following the microblading procedure. Apart from that, users of the eyebrow pen from Nanobrow appreciate it for its natural-looking shades and extremely precise ultra-thin tip. They also believe the price of this brow pen is most appropriate considering its performance.
Forget about your previous brow makeup struggles once and for all – thanks to the waterproof Nanobrow Microblading Pen!