Create makeup looks perfect for you! Do you fancy natural and fluffy brows or maybe you want to achieve the brow lamination effect? This brow styling gel facilitates all brow styling techniques! Meet the best brow sculpting gel – Nanobrow Lamination Gel!
Get to know the effects of Nanobrow Lamination Gel!
Carefully-selected ingredients, a precision brush, and nourishing castor oil. That's the best combination for daily brow makeup for thick, thin, weak, and unruly eyebrows. Brow gel mascara Nanobrow Lamination Gel takes care of your eyebrows like a professional brow artist and delivers the laminated brow effect without the pricey treatment.
The formula enriched with castor oil leaves your brows strong, healthy, and shiny. Choose brow gel mascara Nanobrow Lamination Gel if you struggle with weak and thinning brows but don't want to give up brow styling. The lightweight, gel-like formula doesn't overburden or dry out delicate brow hairs.
Nanobrow Lamination Gel delivers:
Natural makeup and subtle brow definition
Perfect and long-wear makeup with a wow effect
Quick and easy brow styling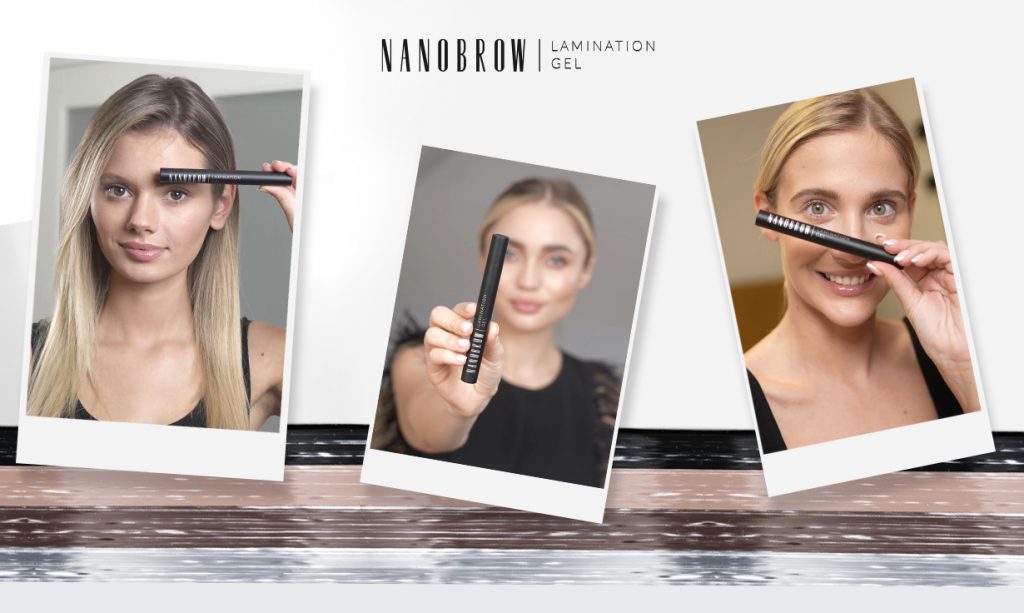 How do you highlight your eyebrow shape with Nanobrow Lamination Gel?
It's easy! It only takes a moment to define the perfect shape of your arches. Natural eyebrows are extremely fashionable at the moment. No need for excessive plucking, perfectly defined lines, and the popular Instagram ombre effect. Well-groomed eyebrows are worth showing off and you should try to enhance their beauty as much as possible.
Get rid of the hairs that stick out outside your natural brow shape. If your arches are long and unruly, comb them upward and trim them with small scissors to even out the top edge. Then just brush them in the right direction.
Wyświetl ten post na Instagramie
You have several options – use the gel as a finishing touch, add some hair-like strokes in sparse areas or subtly fill them in. Nanobrow enables the brow styling of your dreams. Even if your arches aren't naturally thick and defined. Remember, every brow type is beautiful! Some just need a little help…that's why there's Nanobrow.
Comb your eyebrows with a clean spoolie or brow comb
Apply makeup or leave your eyebrows saute
Apply the gel by combing the hairs upward
Wait for the cosmetic to set and fix the makeup
And there you have it! Quick, effective, and stylish brow styling.
Trust a brow makeup and care specialist
NANOBROW brand is an unbeatable eyebrow specialist. Carefully-selected ingredients, pleasant formulas enriched with nourishing ingredients, great durability, and beautiful design. Do your eyebrows like a pro so to ensure they dazzle every day – even without any makeup.
Nanobrow Lamination Gel comes in 4 natural shades: Transparent, Beige, Brown, and Black. Choose your shade at nanobrow.us!
Nanobrow Lamination Gel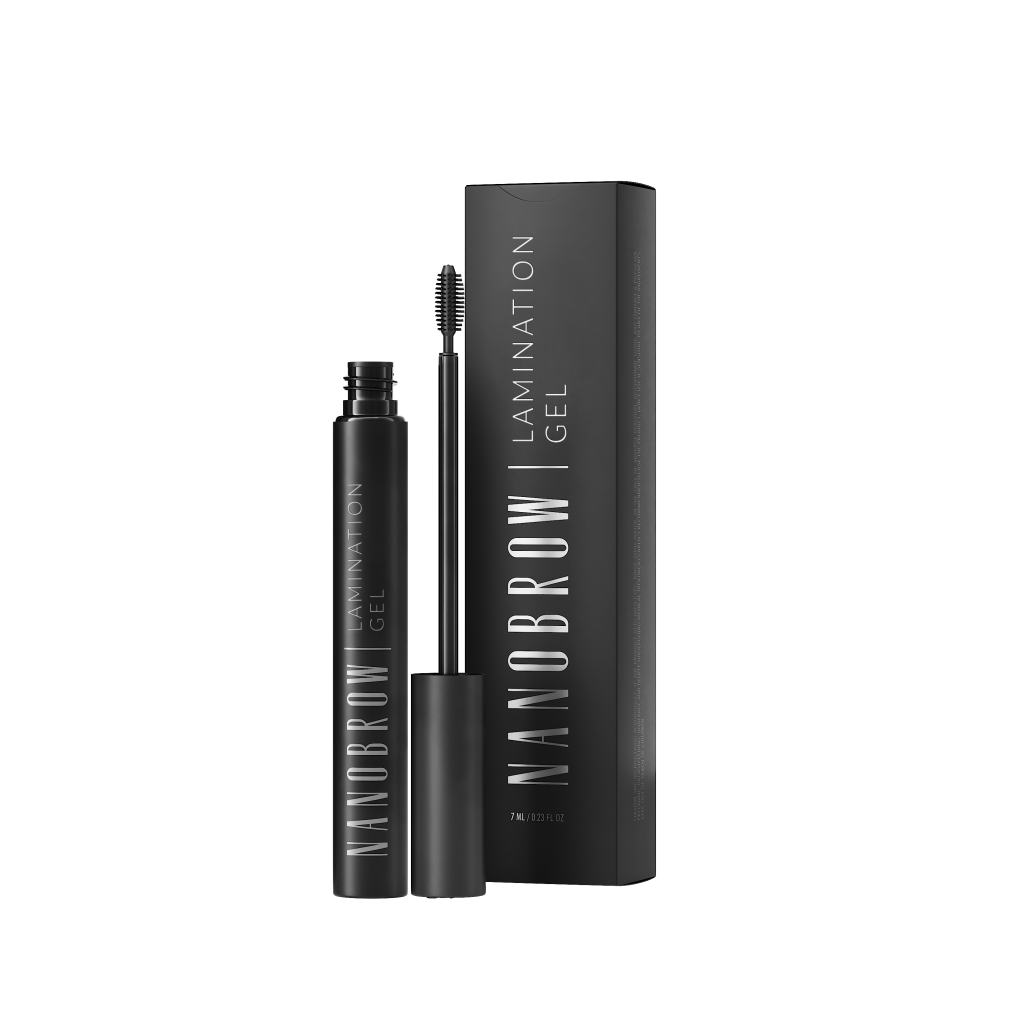 Eyebrow gel is available in shades:
Visit the official Nanobrow website to learn more about the brand's iconic cosmetics!