Did you know that water makes up 60%-70% of a human adult body? It keeps us alive and… young-looking. The skin contains even 6-8 liters of water while its deficiency has bad consequences – skin becomes dry, loses elasticity, flakes and ages fast. Hydration is the key thing that we need to present to the skin. Use the power of hyaluronic acid: just one molecule of HA is able to capture over 200 water molecules. Sounds promising? You'll be taken aback by the effect on the skin. You just need to choose the best hyaluronic acid-rich serum. We have prepared some noteworthy HA-laced products for you.
SEE A FUN FACT IF YOU'RE CURIOUS!

Hyaluronic acid (it's provided in the INCI under the same name) – a polysaccharide which intensively binds water in the dermis and aids the production of collagen and elastin. It naturally occurs in the skin but its levels drop when we age so a good hyaluronic acid-based serum is a must: the one rich in low-molecular-weight HA which is able to reach the deepest layers and – most importantly – the skin cells.
Effect of HA on skin
boost of moisture levels
smoother skin
plumpness
hydration
zero wrinkles
stronger skin cells
wrinkle-filling effect
THE BEST FACE ENHANCER: HYALURONIC ACID SERUM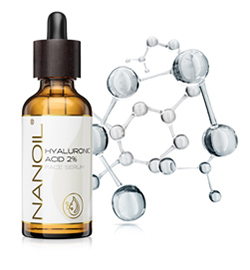 Nanoil Hyaluronic Face Serum 50 ml
Age: 20+, 30+, 40+, 50+
Skin type: all
The highest opinions, millions of sold bottles, plenty of happy users. Hyaluronic acid from Nanoil holds a low-molecular-weight form of HA – a perfect ingredient which reaches the dermis and fights for the skin's youth there. It improves the structures by filling them in. The regular application of HA gives brilliant effects that are compared to invasive botox. Even though some women say that only hyaluronic acid injections give such results, let us tell you: try out Nanoil – a face serum which has a great conditioning and facelift effect, caring for the skin in the dermis.
More information can be found on the official website – nanoil.us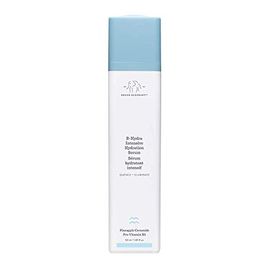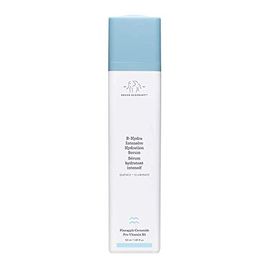 Drunk Elephant B-Hydra™ Serum 50 ml
Age: 20+, 30+, 40+, 50+
Skin type: all
This is a high-end product. The hydrating hyaluronic acid is combined with plant extracts which have antioxidant and moisturizing properties. The Drunk Elephant serum is quite lightweight and absorbed well by the skin without leaving a sticky comedogenic coating on its surface. Apart from the extra moisture, the skin receives revitalization thanks to the power of fruit acids.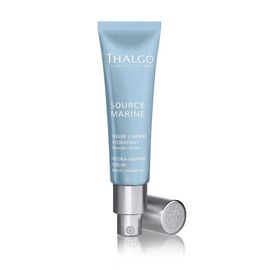 Thalgo Hydra-Marine Serum 30 ml
Age: 20+, 30+, 40+
Skin type: combination, oily, normal
This lightweight serum has a creamy and gel-like consistency and comes in a small tube. It makes a great pick for oily and combination skin because it's designed to hydrate the skin without weighing it down. The Thalgo Serum is well absorbed but it partially stays on the surface to prevent dryness and balance the oil secretion. It is ideal for the summertime under a lightweight BB cream. This serum controls sebum production in oily skin but it doesn't leave it dry like most creams dedicated to greasy skin. It's overpriced but the components are good quality.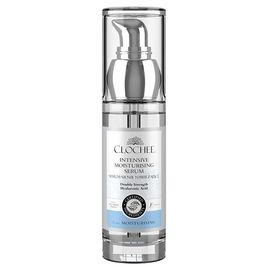 Clochee Intensive Moisturising Serum with Hyaluronic Acid
Age: 30+, 40+
Skin type: dry
A large dose of hyaluronic acid and an occlusive layer – this is what your skin gets from the Clochee formula. If you feel like testing the effect of low and high molecular weight HA – both forms can be found in this serum. What's more, the formula is oil-free to care for the skin and not to congest it. Thanks to that, the Clochee Serum works well under make-up and can be used before sleep for more intensive repair. It doesn't make a perfect choice for young skin but the aging skin won't be satisfied with it either. The serum works best if you're in your thirties.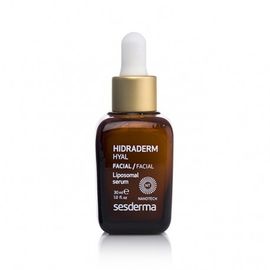 Sesderma Hidraderm Hyal Serum with Hyaluronic Acid 30 ml
Age: 30+, 40+, 50+
Skin type: dry, normal
This serum features the highly-rated form of HA: low-molecular-weight acid whose molecules are delivered to the dermis by the liposomes. What's the effect? You can feel that the skin is moisturized, improved and elastic. If your skin is dry, it would be best if you could consult a skin doctor first because the Sesderma Serum is dedicated to extremely damaged skin and visible, deep wrinkles. Be careful because the product is thick and oily so it's likely to have a comedogenic effect.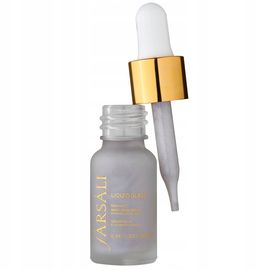 Farsali Liquid Glass Illuminating Serum with Hyaluronic Acid 30 ml
Age: 20+, 30+, 40+, 50+
Skin type: dry, normal, combination
It hydrates as well as illuminates the face making you look rested as if you had a good night's sleep! This face serum with HA is ideal to wear under make-up. It mostly aids young skin which needs an energy boost after a sleepless night – it gives the wanted glow, illuminating and moisturizing the skin with a dose of the acid.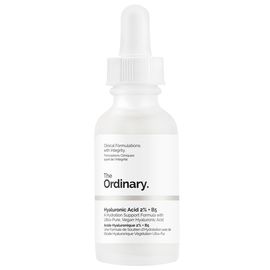 The Ordinary Hyaluronic Acid 2% + B5 30 ml
Age: 20+, 30+, 40+, 50+
Skin type: all
Dry, dull, sallow skin lacking energy and youthful radiance? The Ordinary Serum may be a solution. The formula contains medium molecular weight HA paired with vitamin B5. Even though it's not the best antiaging and revitalizing serum, it is a good, well-absorbed hydrator making the skin look rested and calm. It works well for young skin but it may be also tested on aging skin. Still, users in their forties say that it is too mild and fails to give an intense effect.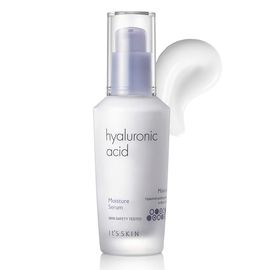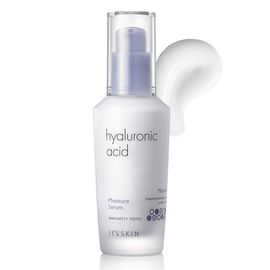 It's Skin Hyaluronic Acid Face Serum 30 ml
Age: 20+, 30+, 40+, 50+
Skin type: all
It moisturizes and delivers a dose of vitamin C which enhances the skin tone and brightens the face. It's Skin Serum features hyaluronic acid and acerola extract – the product hydrates and has an antioxidant and energizing effect. It's an ideal serum to use before and after a party because it instantly improves the appearance. It's also well-absorbed, soothes irritations and keeps the skin healthy.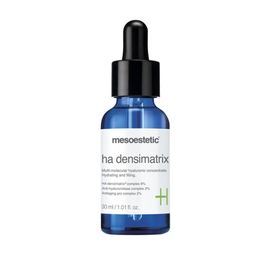 Mesoestetic HA Densimatrix Serum with Hyaluronic Acid 30 ml
Age: 20+, 30+, 40+, 50+
Skin type: very dry, reactive
Your face is very dry and you're a regular at the dermatologist's office? I guess your skin is going to like this intensive face serum which is called a multi-molecular concentrate – a perfect pick for extreme hydration. The serum moisturizes and creates a protective coating which is essential to dry skin because it prevents the loss of water. What's interesting, this serum is popular in beauty salons (and has a really high price).