Spectacular makeup every day? Nanobrow Eyebrow Styling Soap is a durable brow soap with a gel consistency that will tame even very unruly hairs all day long. It guarantees a laminated brow look for 24 hours!
Get to know the unique styling soap that will help you create amazing makeup in just a moment. It's really simple! The gel soap is highly efficient and strong, has an easy-to-use applicator and works without the use of water. It comes with a small handy container that you can take anywhere with you!
Nanobrow Eyebrow Styling Soap – some information
Nanobrow Eyebrow Styling Soap is a product that disciplines, combs and locks brow hairs in place all day long. The gel, malleable texture is easy to apply, giving you the desired shape. It doesn't stick the hairs together or leave clumps. All you will end up with are flawless soap brows.
The lightweight and very efficient soap is perfect for those with sensitive skin as it minimizes the risk of causing irritation. It keeps the brows in place 24/7 and you don't have to worry about touching up your makeup! You can get the laminated brow look without leaving your house!
Nanobrow Eyebrow Styling Soap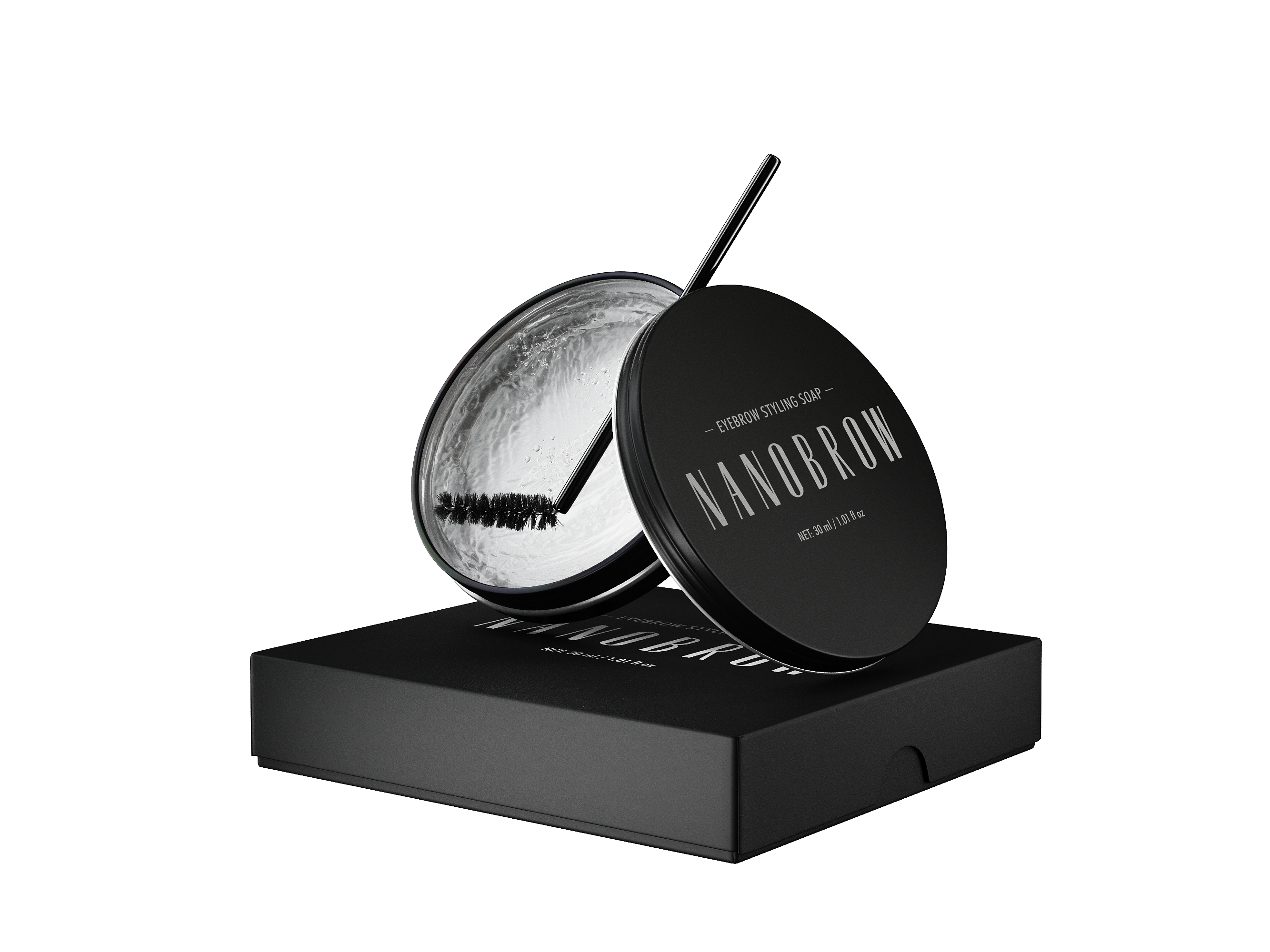 Soap brows – what are they?
Soap brows, which simply mean eyebrows styled with the use of soap, are a trend that will probably never go out of style. Thick, full eyebrows look very natural, even though the soap will also work on thinner and sparse arches. Soap brows usually give your eyebrows a natural lifting effect that looks three-dimensional. Brows styled this way will definitely bring out your eyes.
By using Nanobrow Eyebrow Styling Soap you gain:
☑ perfectly-styled brows full of natural glow,
☑ no gaps or patches between brow hairs,
☑ an ergonomic, easy-to-use spoolie and comfort of use,
☑ a laminated brow look for 24 hours,
☑ a powerful hold all day long,
☑ shiny, nourished and healthy brow hairs,
☑ a lightweight, non-sticky formula that doesn't leave clumps on the brows.
Treat yourself to fantastic-looking eyebrows in just one moment! Style your brow hairs the way you desire and they will look great all day long. The cosmetic will take care of thick, unruly as well as patchy and light eyebrows.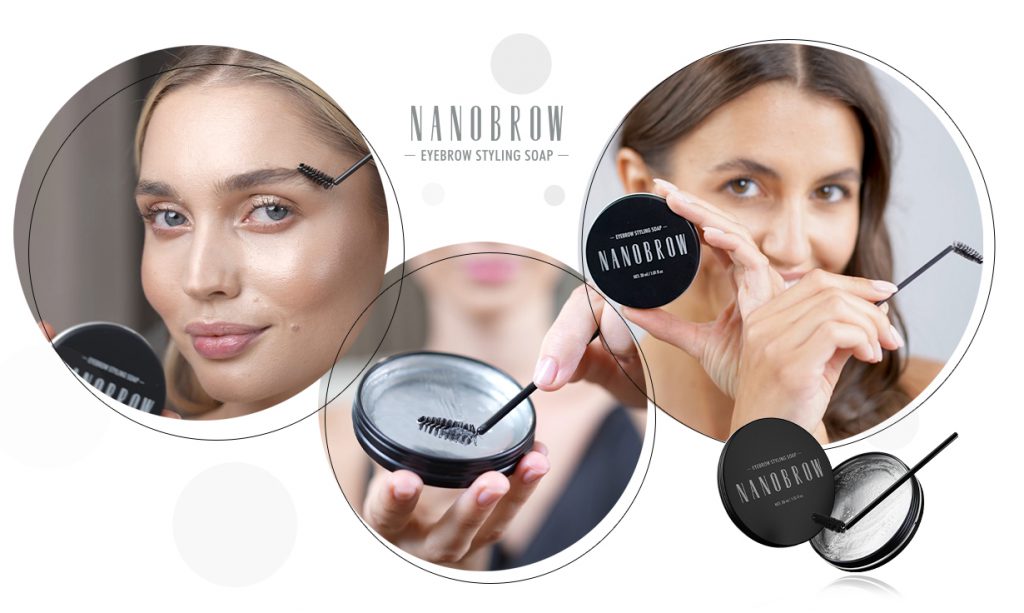 Choose soap brows and be trendy!
No need to waste time on tedious brow makeup. Doing makeup should be fun! With Nanobrow Eyebrow Styling Soap it's possible. If you feel like doing something a little different than simply colouring your eyebrows with a pencil, powder or pomade, go ahead and accentuate your arches with a styling soap! It can be used solo or as a base for other tinted brow makeup products. It's a way for a quick and simple look.
Perfect brows all day long, even with no makeup on? See how easy it can be! The pleasant, delicate and strong formula coats every little hair and when it dries, it boosts its volume to the maximum level. Even weak hairs that lack shine will look thicker.
Brow styling and care in one
Did you know that Nanobrow Eyebrow Styling Soap contains glycerin? Weak and thin brows will surely benefit from its presence in the composition. The glycerin will strengthen, nourish, smooth them out and restore their former glow. They will become elastic and easier to style!
The caring effects of this unique product can be increased by using the Nanobrow serum. Make sure to take care of your eyebrow condition and hydration levels by applying the serum to the hairs in the evening. Then, in the morning, use Nanobrow Eyebrow Styling Soap so they can be set in place all day long!
Go to www.nanobrow.us and see what brow cosmetics are offered by Nanobrow!