Cleansing and makeup removal is the most important aspect of your skin care routine. Badly-cleansed skin may result in loss of radiance, dull or oily skin, blackheads, blemishes, enlarged pores, and faster skin aging. What do you use to remove your makeup and cleanse your skin? Meet Nanobrow Micellar Makeup Remover: a product that conditions your skin while removing your makeup!
What makes Nanobrow makeup remover special?
# Its effectiveness and multi-purpose action
Dream of thoroughly removed makeup and perfectly clean skin free of excess sebum and dryness? Nanobrow Micellar Makeup Remover is ideal for all skin types and is gentle, yet ruthless on dirt, dust, and other impurities. It is suitable for mature, acne-prone, oily, and dry skin.
It works perfectly for removing makeup from the face, eyes, and neck.
# Great results
Nanobrow makeup remover leaves the skin cleansed and conditioned: it moisturizes, refreshes, soothes, and restores the proper pH level. It perfectly preps the skin for further skin care treatments.
# Exceptional skin-conditioning ingredients
Apart from the cleansing micelles, the formula also contains:
NIACINAMIDE – with brightening properties, reducing shine and blemishes
POMEGRANATE EXTRACT – a powerful antioxidant with anti-aging properties
ALOES VERA – it holds the power of amino acids and vitamins. It moisturizes, soothes, and protects.
# Easy use
This micellar makeup remover proves that removing your makeup doesn't have to take forever! It removes makeup quickly, thoroughly, and effectively, leaving your skin perfectly cleansed!
# Great reviews
Its high quality, excellent formula, and great performance have been appreciated by many women worldwide. Nanobrow Micellar Makeup Remover is eagerly chosen even by beauty industry professionals as it perfectly washes away all makeup products and removes excess sebum and impurities that set on the face during the day. It can even cope with waterproof products! It is suitable for all skin types as it protects it from dryness and soothes and moisturizes the skin.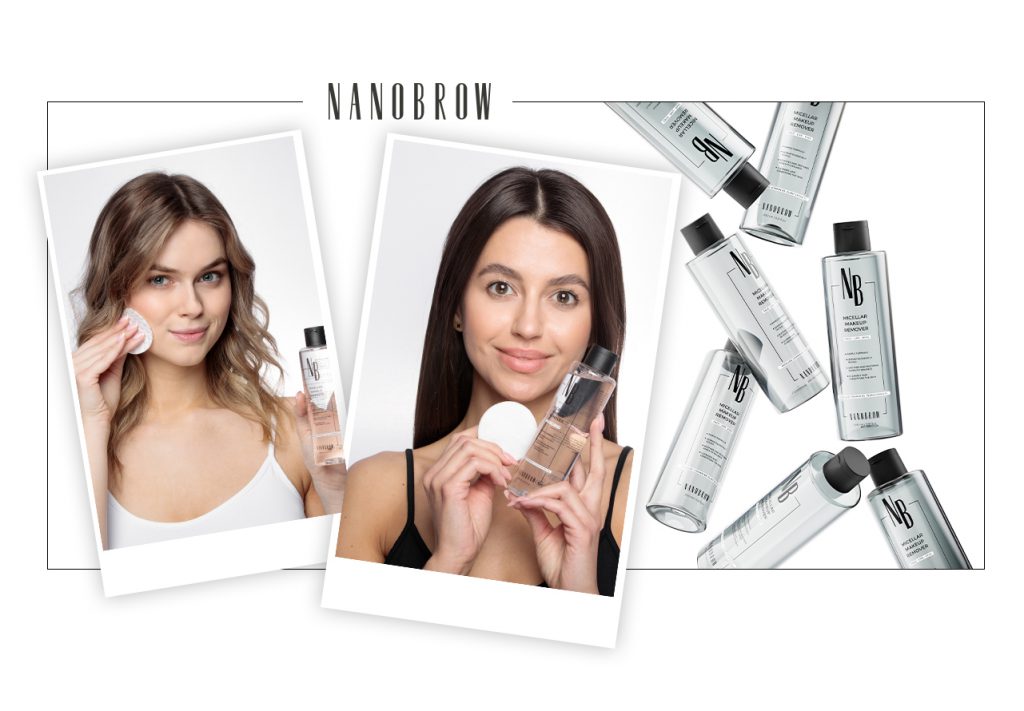 Nanobrow Micellar Makeup Remover – benefits
flawlessly cleansed skin
perfectly removed even waterproof face and eye makeup
conditioned and refreshed skin
moisturizing and soothing properties
gentle on the skin
perfectly removed impurities and protection from oxidative stress
proper makeup removal combined with care
Where can you buy Nanobrow makeup remover?
You can purchase this product conveniently and quickly online from the official website of the brand. Go to www.nanobrow.us where you can also discover other excellent makeup and brow care products and essential accessories. Nanobrow is the expert in flawless eyebrows, see for yourself!